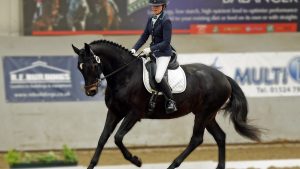 This year has been rather bizarre and confusing for all of us equestrians. Our governing bodies are facing difficult times and are having to be flexible enough to stay within the ever changing government rules, our competition season has been chopped to about a third of the year (fingers crossed) and we are unable to treat a competition as a chance to catch up with our horsey buddies. 
In addition we have seen the worrying development of the loss of a crucial venue and we will possibly see more in the coming months. Hickstead as both a national and international venue has been a most amazing fixture in our calendars. I have never competed there, which I am massively disappointed about, but have spectated and also been lucky enough to be behind the scenes. I have no idea about the back story apart from a lack of support whether financial or in terms of administrative or volunteers and I don't pretend to know anything apart from what has been put out over press and social media. But isn't this an extremely sad reflection of the current state of high profile shows and venues? It's such a shame that the venue couldn't be saved.
Then we had the news that the British Dressage Supporters Club (BDSC) would be shutting its doors. I have been a member since the beginning, and in fact remember going to a meeting with about a dozen other people at the founding of the club. Later I became a life member and enjoyed many trips abroad with like minded people to some epic championships. The BDSC have provided support at competitions with prizes and sponsorship that many riders have benefited from. Is it really time to lose this? Will we all just drift away and organise our own trips instead of providing that mass of Brits at international competitions to support our teams?
I looked at how British Eventing manages their supporters. It has a separate membership for people that want to support eventers and also get the inside track on visits to rider yards and also trips abroad. Perhaps this is the way forward? British Dressage are you thinking about this? There are lots of people out there that would love the opportunity to get together with like minded enthusiasts can we get this going???
It seems to me that for too long in dressage we have relied on a few people to provide the infrastructure, enthusiasm and money to keep internationals and clubs going. Maybe it is time for the masses of us out there to take up the baton? Any takers?