August 19th, 2020
Posted by James
General News, Uncategorized
0 thoughts on "Are you gelled?"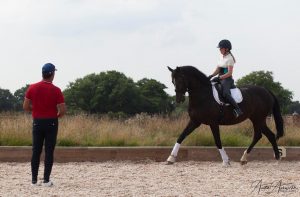 What follows isn't meant to be a full blown rant! It represents some of the scenarios that have happened to me as a coach and I just want you all to think about your next lesson and whether you are being a good pupil. So often we talk about what makes a good coach/trainer but not often do we set expectations of the client/pupil.
As some of you know I do train people in my limited spare time! I used to do a lot of coaching (note I prefer coaching to teaching as a term) and I never worried whether people were just starting out in their first walk and trot test or were aiming for the high levels. Coaching is very rewarding and I love to see horse and rider out enjoying themselves no matter what level and what goals they have. 
But what did and still does get my back up was the attitude that people bring to their session. Now I know that we are not all on our 'A game' all the time and that life has a tendency to get in the way of our horsey time. However you have a bit of a duty to your coach/trainer to listen and involve yourself with the session that you have paid for. What is the point of bringing negativity or combativeness into your training session. You may have had an argument with someone but that should be left in the car. Otherwise isn't it a waste of your money and the coach's time? 
Then there are those people that turn up and expect you to fix everything in one session just before they are off to a competition. Really? I mean I think trying to solve the incorrect lead in canter and get your horse moving like Valegro in one lesson may tax even Carl or Charlotte let alone humble me. Coaches are human and we cannot turn your lovely happy hacker into a grand prix dressage horse overnight. It takes years of work and dedication, do you have the work ethic to train your horse? As coaches we enjoy long term relationships with horse and rider not the once in a blue moon people. 
Then we have the clients who consistently turn up late, don't turn up at all, or cancel at the last moment.  Obviously things happen, horses go lame, children get sick, roadworks appear out of nowhere, but please consider your coach and the fact that they have put aside time in their diary to help you. Yes I know they are receiving money but they have mentally prepared, thought about lesson plans and what they are going to do in your session so it is downright rude if you treat them as an after thought. 
What about when you are in your session? Are you a chatterbox? Do you do a great impression of a sulky teen? Or do you lose focus when riding and start thinking about work or what you are cooking for dinner? I know as your coach I must make our time together interesting, challenging and fun, however I would also expect the same high standards from you. I want you with me and taking part not just going through the motions or turning every exercise into a battle of wills. 
So for your next training session with your coach I would like you to think about whether you are prepared;
To be open to new ideas and have realistic expectations,

 

To get involved with the session,

 

To make sure you are on time,

 

To have a bit of a plan of what you want to work on
To make sure you have looked after yourself and you are awake, hydrated and have had some food
To make sure your horse is well, has shoes on(as appropriate) and is in his/her normal tack
And if you find after a few sessions that you are not 'gelling' with your coach and you feel that you are putting in the effort then maybe you are not right for each other. But finding a new coach is a whole new Blog!!